Industrial / Commercial Painting
Crafting Spaces of Innovation and Inspiration
In the bustling landscape of industrial and commercial sectors, our painting services are not merely a facelift but a comprehensive transformation. At MMP, we infuse your business environments with a fresh wave of innovation, enthusiasm, and vibrancy, which leads to enhanced productivity and a positive workplace atmosphere.
Features and Benefits
Customized Planning: Our team goes beyond the basic service offering, crafting a painting strategy that aligns with your brand's personality and business goals. This personalized approach has resulted in creating environments that resonate well with employees and visitors alike, fostering enhanced engagements and collaborations.
Quality Products: We utilize products that are not only durable but also eco-friendly, promoting a greener and healthier workspace. Our choice of materials has repeatedly proven to boost the lifespan of the structures, offering an excellent return on investment.
Skilled Craftsmanship: Leveraging Scott's extensive experience, our craftsmen employ techniques that bring out the hidden potential in every space, leading to numerous accolades and appreciative testimonials from our esteemed clientele.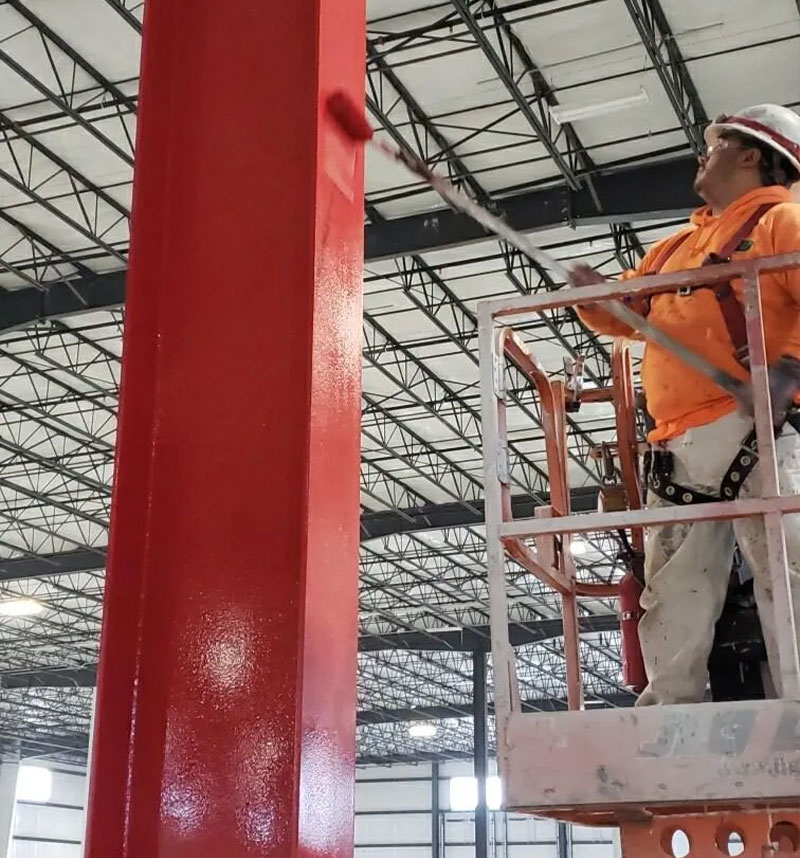 Testimonials and Project Highlights
"…MMP transformed our outdated office complex into a hub of creativity, fostering innovation at every corner…" – Mark Krueger, E&L Construction
Major Projects
GMSPO Swartz Creek Administrative Office: A comprehensive transformation that echoed modernity and excellence, setting a new benchmark in commercial painting projects.