Industrial Floor Coatings
Laying the Groundwork for Operational Excellence
Industrial floors are the silent bearers of the immense load and traffic that is a constant in the sector. MMP's floor coatings are more than just a protective layer; they are an enhancement that guarantees resilience and a sleek appearance, setting the stage for operational brilliance and efficiency.
Features and Benefits
Long-lasting Solutions: Our services are known for their longevity, reducing the frequency of maintenance intervals and thereby saving substantial costs in the long run. Businesses have reported smoother operations owing to the durability of our floor coatings.
Swift Installations: We specialize in quick yet proficient installations, minimizing downtime significantly. Our clients have continually appreciated our ability to work within tight schedules without compromising on quality, keeping business interruptions to a bare minimum.
Customizable Options: From offering an array of finishes to incorporating company logos and safety markings, our customized solutions have proven to be a game-changer, elevating the industrial floor from a mere base to a canvas of creativity and functionality.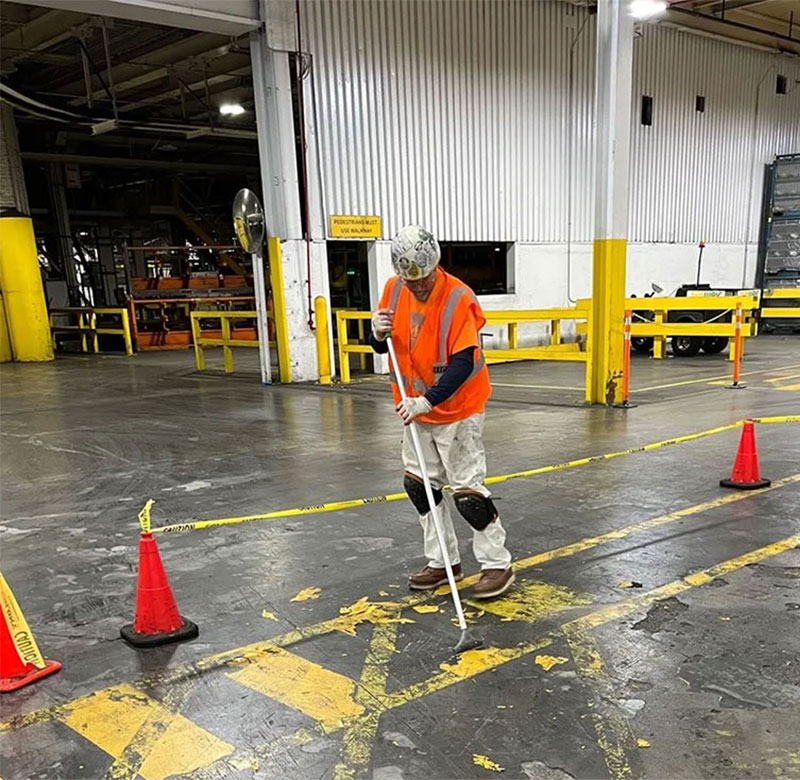 Testimonials and Project Highlights
"…The new floor coatings have not only enhanced safety but have also uplifted the morale of our workforce…" – A noted Industry Leader
Major Projects
Nexteer Automotive: Implemented intricate safety markings and a glossy finish that significantly enhanced both safety and aesthetics in their manufacturing facility.