Crafting Surfaces that Speak Excellence
In industries where the wear and tear are high, the necessity for specialty coatings cannot be overstated. At MMP, we take it a step further by providing coatings that don't just protect but also enhance the aesthetic and functional aspects of your surfaces, making them a beacon of excellence and durability in your establishment.
Features and Benefits
Innovation at its Best: Our team uses the most innovative techniques to apply coatings that resist chemical damages, corrosion, and other industrial deteriorations, effectively increasing the lifespan of the assets.
Energy-Efficient Solutions: Through our specialized coatings, we also offer solutions that help in maintaining temperatures, thereby aiding in energy conservation and providing a sustainable option for industries.
Tailored Approaches: We understand that each project comes with its nuances. Our team is adept at providing tailored coating solutions that meet the specific requirements of your industry.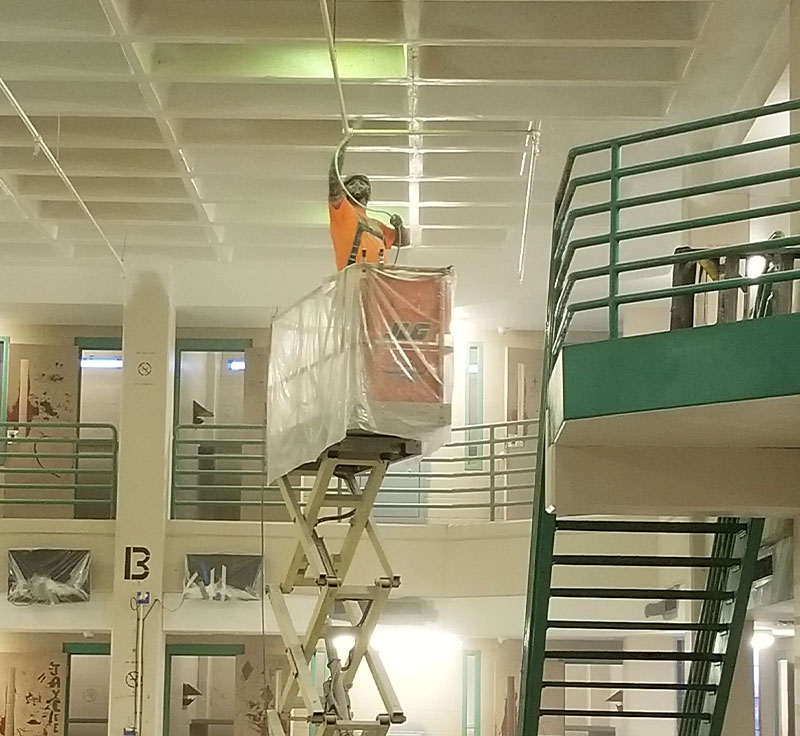 Testimonials and Project Highlights
"MMP's specialty coatings have played a pivotal role in enhancing the functionality and aesthetics of our industrial setup…" – A Renowned Industry Expert
Major Projects
University of Michigan Ann Arbor: Skillfully restored and coated the iconic clock tower steel, preserving its historic grandeur and ensuring longevity.