Pioneering the Revival of Industrial Marvels
Sand blasting stands as one of our signature services at MMP, embodying the restoration and rebirth of industrial components and structures. We strip away years of wear and tear, unveiling a refreshed and revitalized surface ready to take on the challenges of modern industry with renewed vigor and resilience.
Features and Benefits
Precision and Care: Our sand blasting procedures are orchestrated with utmost precision, ensuring that every nook and cranny is addressed without damaging the inherent structure. This approach has restored many facilities to their former glory, much to the appreciation of our clients.
Customized Solutions: Understanding that each project holds its unique challenges, we tailor our sand blasting solutions to match the specific needs and material considerations of your assets. This customized approach has been instrumental in bringing about outcomes that are nothing short of remarkable.
Safety First: Safety stands as a cornerstone of our services. We adopt the latest technology to ensure that sand blasting is conducted in an environment-friendly manner, safeguarding both our team and your premises from any hazards.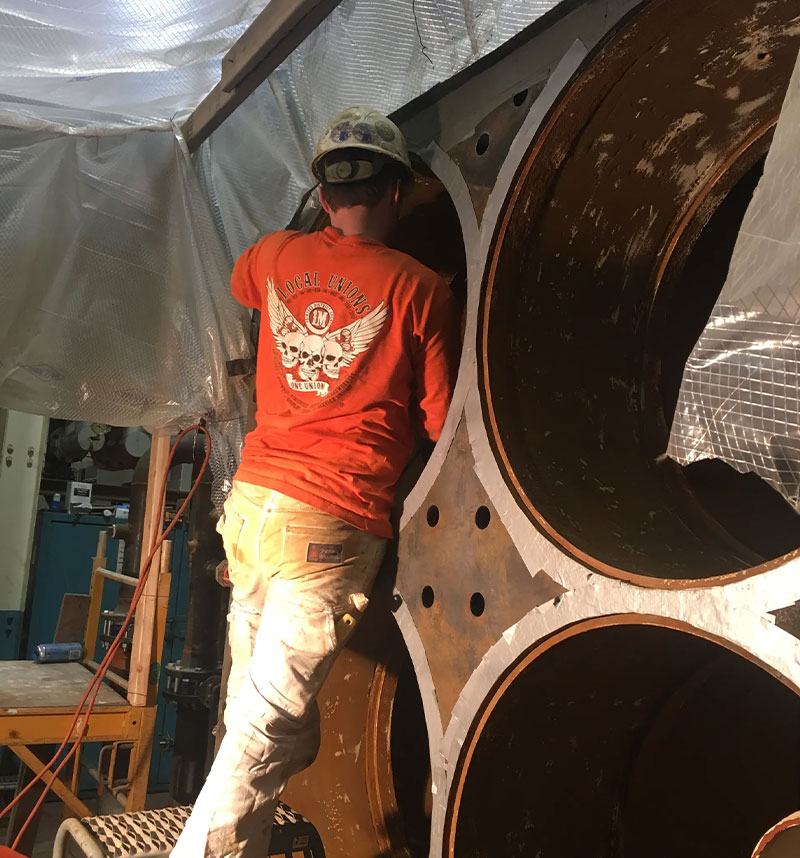 Testimonials and Project Highlights
"…MMP's sand blasting services brought our veteran machinery back to life, paving the way for increased productivity and a significant uptick in operational efficiency…" – Industrial Plant Manager
Major Projects
GM Flint Truck Assembly: Conducted comprehensive sand blasting, revealing a refreshed and clean surface that not only looks new but functions with improved efficiency.